LOL Surprise: how did this brand work ?
Every year, toy manufacturers put new products on the market, hoping to make their proposals a fashion phenomenon. Launched in December 2016, LOL Surprise dolls have been a runaway success that has not waned until now. Their popularity around the world is such that stores often face stock-outs, especially during the holiday season.
Qu'is it'a LOL Surprise doll ?
The LOL Surprise doll is a small collectible figurine and sporting flashy colors. Just like the Hatchimal interactive plush, it is enclosed in a plastic egg. As a result, the content is completely undetectable until it is unwrapped.
In other words, it's impossible to know in advance which toy you're going to get.
The LOL Surprise marketing is all about the randomness of it all. Indeed, the dolls are also provided with a secret power. To find out, it is necessary to have a look at them dive into the water.
In addition, it is possible to find accessories such as clothes, shoes, bags or even glasses in the container.
There are 7 types of LOL Surprise dolls, including :
The classic models called Tots or big sisters, marketed with accessories ;
The Lils, smaller models that are sometimes intended to be associated a Tot ;
Models in the shape of animals or Pets. Most of the time, they are cats or dogs.
Also representing animals, but displaying an extravagant detail, the LOL Surprise dolls are the most popular Biggie Pets & Runts are less common. The same goes for the Food Babies which designate food for LOL Surprise dolls.
It is also important to know that these figurines are declined in 11 series broken down into series classics and in series alternatives. Their worldwide success can be explained in large part by the strategy of their manufacturer based on YouTube videos. In 2020, the dolls were the second most sold toys in France after those of the Playmobil brand.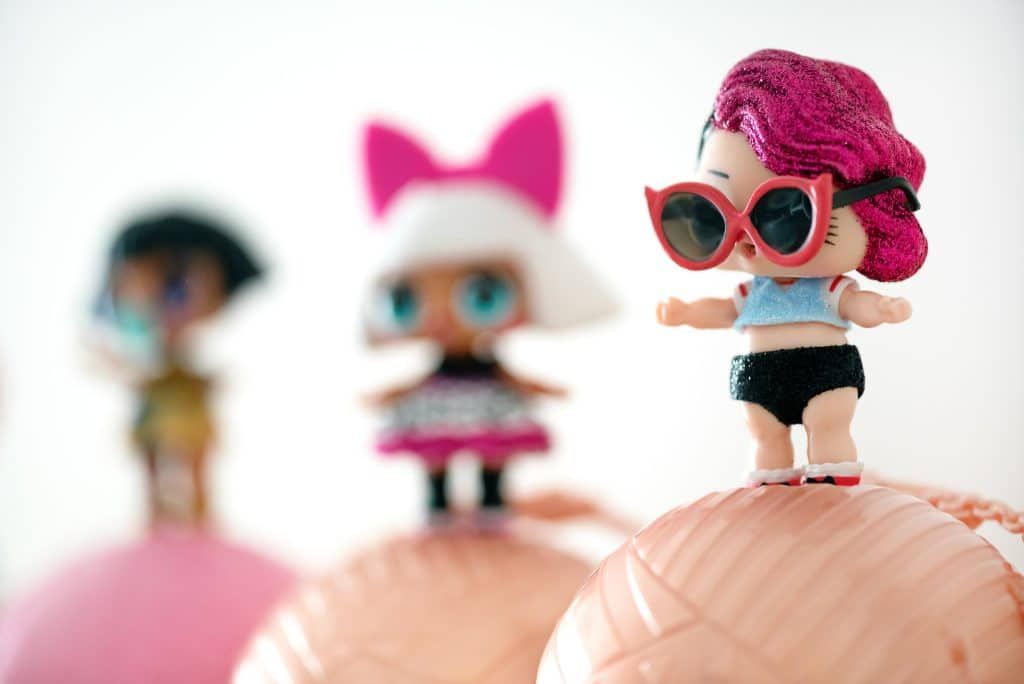 What is the rarest LOL doll in the world ?
To go further in the marketing of LOL Surprise, the dolls are categorized as follows 5 levels of rarity, namely popular, fabulous, fantasy, rare and ultra-rare. The figurines in this last category are made in limited edition. Their value is thus largely superior to that of the other models.
The ultra-rare LOL dolls are generally equipped with glittery hair. The classic series 1 has 4. In the classic series 2, there are 7. Finally, the classic series 3 counts 19 of them.
Who invented them ?
LOL Surprise dolls were invented by the American toy manufacturer MGA Entertainment. This company was founded in 1979 in California. She is also known for developing the Bratz dolls which have also been a great success with the general public.
In the stores, the shelves dedicated to them were quickly emptied. Because of their popularity, these toys have been the subject of a TV and movie adaptations. They have even been declined in video games.
In addition, MGA Entertainment has created the Lalaloopsy as well as the Num Names. With the LOL Surprise dolls, the manufacturer intends to arouse the curiosity of the children and increase their pleasure tenfold. Regularly releasing new collections, it offers virtually endless play possibilities. It allows children to let their imagination run wild and develop their creativity.
Inventing little stories with the dolls, they improve their communication skills at the same time.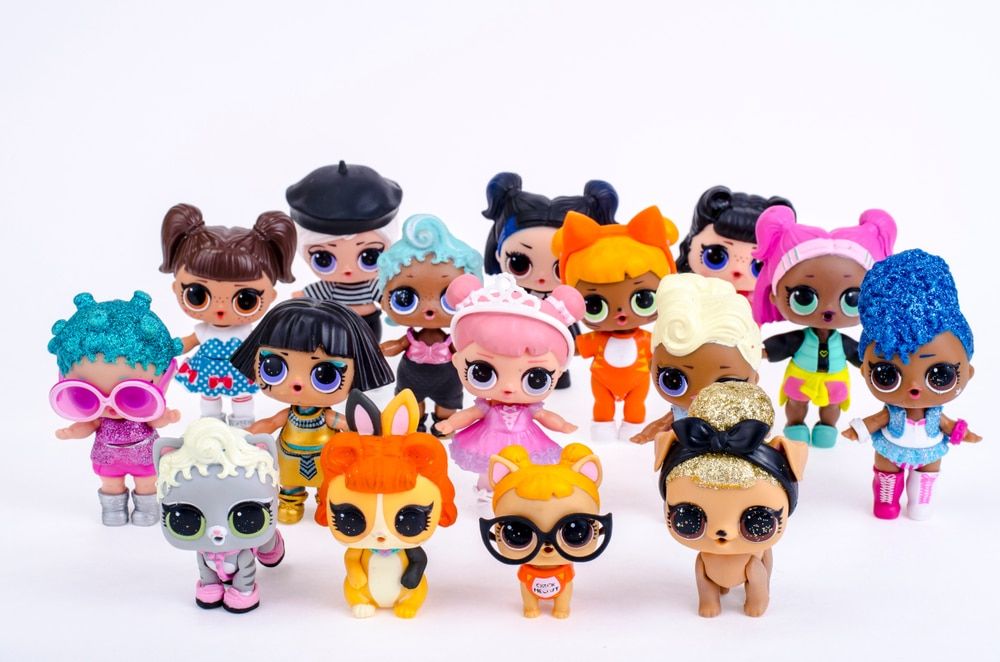 How did the LOL doll make it big thanks to YouTube? ?
YouTube definitely offers a large number of opportunities. This platform allows, for example, to share videos to massively publicize a product or a service. It is also possible to monetize a video on YouTube.
MGA Entertainment used it to refine the marketing of LOL Surprise. Its strategy, however, was not just that of a classic YouTube advertiser. It all started with a channel that broadcast videos showing the reaction of children unwrapping presents.
It quickly saw its audience grow.
MGA Entertainment then had the idea of launching dolls that create a surprise when they are discovered. To access the toy, it is necessary to undo several layers of packaginge under which are among others secret messages that increase the suspense. The unboxing experience is different with each doll.
The campaign deployed by the American toy manufacturer in the United States shows it. In fact, it has set up 15 stations across the country where they can make LOL Surprise doll unwrapping videos and share them on YouTube.
Cover image source: ArtCookStudio / Shutterstock.com
Why give LOL dolls for Christmas ?
LOL dolls are more than a toy for children. With the appearance of modern models on the market, LOL surprise remains a precious collection to offer for the happiness of the little ones. That's why dolls are one of the most popular toys for Christmas.
Currently, collectible models are around 500 stylish dolls. But why do kids love this toy so much ?
A cute, seductive doll
An LOL doll is attractive by its appearance. Children and even adults do not succumb to the charm of her sparkling eyes. Without forgetting its brown hair, frizzled, blonde or colorful.
So, to find the authentic gifts for your child, do not hesitate to throw your devotion on the dolls LOL surprise.
The surprise phenomenon
Apart from their beauty, the success of these dolls relies mainly on their surprise effect. They are indeed presented inside a surprise ball containing super fashionable accessories. The mystery makes it even more exciting for your child to discover the contents of their ball.
You should also know that this feeling remains the same, no matter what the age collection of your choice.
As a reminder, this toy is designed for children from 4 years old. Also remember that you have a choice of two different types of online stores collectible series since each doll and its accessory are exclusive.